Halloween Safety for your Pets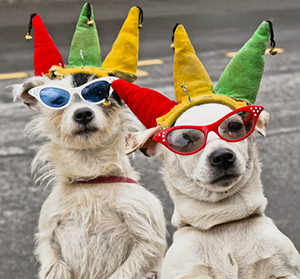 Halloween can be a festive and fun time for children and families. But for pets? Let's face it, it can be a nightmare for some of our furry friends. Forgo the stress and dangers this year by following these 10 easy tips:
Trick-or-treat candies are not for pets
Don't leave pets out in the yard on Halloween
Keep pets confined and away from the door
Keep your outdoor cats inside several days before and several days after Halloween
Keep Halloween plants such as pumpkins and corn out of reach
Don't keep lit pumpkins around pets
Keep wires and electric cords out of reach
Don't dress your pet in a costume unless you know they'll love it
Try on pet costumes before the big night
Make sure your dog or cat has their ID tags on
More details about these important tips can be found at PetMD here.